2012-05-26 SiriusXM OutQ 108, New York, NY, United States
From Adam Lambert Live
Date: May 26, 2012 (Recorded on February 14, 2012)
Event: SiriusXM OutQ 108 Studio Session (Trespassing Promo)
Type: Studio Session
Televised: No
Venue: SiriusXM's Fishbowl Studio
City: New York
State: New York
Country: United States
Highlights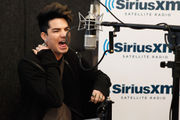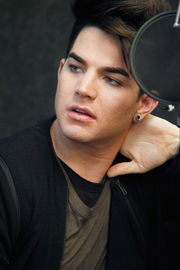 This is an interview cum set of acoustic live performances for SiriusXM OutQ 108 (hosted by Larry Flick) that was recorded at SiriusXM's Fishbowl Studio. Based on
photographic evidence
, the set was recorded on February 14, 2012 and was performed with Kevin, Tommy and Issac.
Three of the six songs Adam performs in this session are from Trespassing. From For Your Entertainment are "Whataya Want From Me" and "Fever". Adam also performs a cover of Jimi Hendrix's "Purple Haze".
Also included in the broadcast is an early studio version of "Shady". The vocals on "Shady" are the ones Nile Rodgers originally heard when he recorded the guitar parts for the song in October 2011. Presumably this is also the same cut heard by media who had a chance to preview the music in December 2011. Concluding the broadcast is a fan-mashup of Bruno Mar's "Never Close Our Eyes" demo and snippets of Adam's version.
Setlist
Cuckoo
Whataya Want From Me (Live)
Trespassing (Live)
Shady (Early Studio Version)
Outlaws of Love (Live)
Broken English
Better Than I Know Myself (Live)
Fever (Live)
Purple Haze (Live)
Never Close Our Eyes (Bruno Mars Mashup)
Media
Share Your Opinion