2012-06-30 Kiev, Ukraine (Queen + Adam Lambert)
From Adam Lambert Live
Date: June 30, 2012
Event: ANTIAIDS Foundation charity concert (Queen + Adam Lambert)
Type: Concert
Televised: Yes
Venue: Maidan Nezalezhnosti (Independence Square)
City: Kiev
Country: Ukraine
Highlights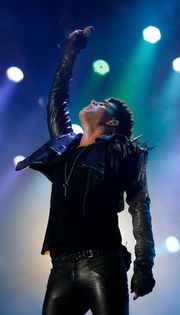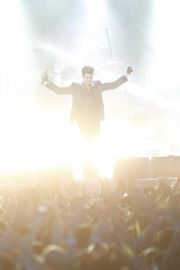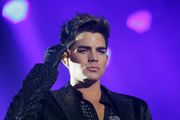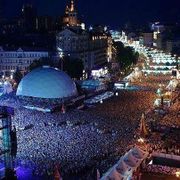 To support the fight against AIDS, Queen (with Adam) and Elton John commit themselves to a grand charity concert organised by the Elena Pinchuk ANTIAIDS Foundation.
Held on the day before the EURO 2012 finals at the championship's 140,000-capacity[1] fan zone in Kiev, Ukraine, this free event marks the first-ever Queen + Adam Lambert concert, and is the third time Adam performs with Queen.
Supported by the Union of European Football Associations (UEFA), the free concert is broadcasted live on TV in Ukraine.
Queen + Adam Lambert begin their performance at approximately 10:45PM.
Setlist
Flash (Intro)*
Seven Seas of Rhye
Keep Yourself Alive
We Will Rock You (Fast)
Fat Bottomed Girls
Don't Stop Me Now
Under Pressure
I Want It All
Who Wants to Live Forever
A Kind of Magic (Roger)*
These Are Days of Our Lives (Roger)*
Love of My Life (Brian)*
'39 (Brian)*
Dragon Attack
Drum Battle/Guitar Solo*
I Want to Break Free
Another One Bites the Dust
Radio Ga Ga
Somebody to Love
Crazy Little Thing Called Love
The Show Must Go On
Bohemian Rhapsody
Encore: Tie Your Mother Down (Brian)
Encore: We Will Rock You
Encore: We Are the Champions
*Adam does not perform these songs.
Media
Notes
Share Your Opinion